Bio
Gigi and her Atomic Hipsters was formed in 2012 as the result of Gigi being a special guest performer at the Grand Performances summer concert series in Downtown Los Angeles. The concert program was called "The San Pedro Squeeze," which showcased performers and music that represented the ethnic communities of San Pedro, California. Four accordionists from the United States and Canada were chosen to perform; Gigi was one of them and knew it would be the perfect opportunity to bring to fruition a band project that she had in mind for several years. Influenced by jazz accordionists the late Art Van Damme and her teacher, the late Frank Marocco, Gigi had wanted to form a group that would maintain a similar musical ambience to that of these jazz accordionists but also be reminiscent of bands popular to the "space age bachelor pad" scene of the 1950s-1960s. Having worked steel drum gigs with her longtime musical partner, vibraphonist Craig Fundyga, she knew that the exotica sound of vibes would play an important role in the band. The original 4-piece acoustic band also included members Ruben "Gitano" Ramos (acoustic bass and guitar) and Chris Ross (drums and percussion). After another hiatus while all the members were working on other projects, Gigi decided to go a slightly different musical direction with changes that included writing more quirky original songs. Influenced by 1960s jazz, boogaloo, and go-go music, especially from Europe, the Caribbean, and Asia, the quartet became a sextet that incorporated electric guitar or keyboard, steel drum, and an additional percussionist. Finally Gigi found the eclectic sound she was looking for with her Atomic Hipsters.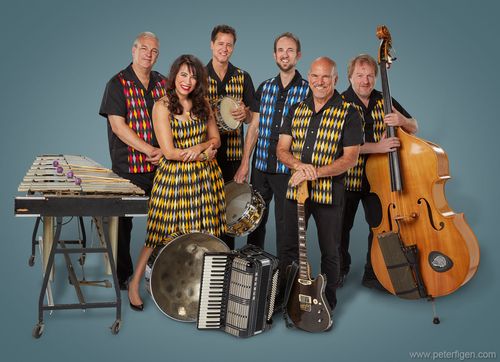 Gigi: Accordion-Steel drum-leader-composer-arranger
Ms. Gigi "Gee" Rabe, also known as "L.A.'s Accordion Diva," holds an M.A. degree in Ethnomusicology from the University of California, Los Angeles (UCLA) and a B.M. degree in Performance with an emphasis in Commercial Music from California State University (CSU) Long Beach. She completed her Ph.D. course work in Ethnomusicology at UCLA.  Her main research interests include accordion performance around the world, Americana music, subcultural music, music and religion, popular music and culture, youth and music, smooth jazz, world beat, tango, the international music industry, Balkan music, and Caribbean music, especially ska and steel band music. "Aspects of Regional Difference and Performance Technique in Bulgarian Accordion Music" was published in the journal Musical Performance. She has given papers at conferences, including the Society for Ethnomusicology and the British Forum for Ethnomusicology. Academic awards she has received include a UCLA University stipend, UCLA's Thayer Special Collections Fellowship, and the UCLA Fine Arts Trust Award. She was also the recipient of a grant from UCLA's Institute of American Cultures and the Center for African American Studies. 
An accordionist since 1975, Ms. Rabe has won major awards for her performance, including the Accordion Federation of North America's virtuoso (Western classical) and virtuoso jazz competitions in 1984 and 1985 respectively. Her teachers have included Corry Reysbergen Smith, Glenn Stead and LaVoy Halle (Western classical); Frank Marocco (jazz); Pepe Motta (Argentinean tango); Milen Slavov, Petar Ralchev, and Ivan Milev (Bulgarian accordion); Joel Guzman, Sunny Sauceda and Otoño Lujan (Tex-Mex); and Ludovic Beier and Marcel Loeffler (manouche). Ms. Rabe has a diverse knowledge of musical genres and performs with many bands in Los Angeles that need an accordionist or steel drum player. Her main projects are fronting her retro lounge band "Gigi and her Atomic Hipsters" and her alternative polka trio "Pretzel Express." Other prominent bands that she performs with include Mostly Kosher (klezmer rock), and MôForró (Brazilian forró). Additionally, she has performed and recorded with World of Warcraft composer David Arkenstone. She has also performed with Irka Mateo and La Tirindanga (Dominican Republic), contemporary jazz guitarist Richard Smith ("Nuvo Tango" project); Halo Circus, led by American Idol alum and Latin American Idol winner Allison Iraheta; and the Latin Grammy winning Lucky Diaz & the Family Jam Band. Formerly she concertized with Grammy-nominated Lisa Haley and the Zydekats (Cajun/Zydeco/Americana/Swamp Rock.) She has recorded for award-winning composers including Randy Newman, Jack Allocco and David Kurtz, as well as Xueran Chen, Bruce Chianese, Bruno Coon, Wolfram de Marco, Jeff Danna, Henry Jackman, Michael Kramer, Christopher Lennertz, Andrea Morricone, Mark Mothersbaugh, Roger Neill, John Powell, Mike Reagan, Jeff Russo, Aldo Shllaku, Robert Toteras, Frederik Wiedmann, Edwin Wendler, and Christopher Young. She has also recorded for the children's music duo Greg and Steve, J. Kahn of "E.T." fame, alternative band Never Shout Never, film producer Mary Sweeney, and musician/actor Micky Dolenz. Her accordion playing can be heard in films including "My Big Fat Greek Wedding 2," "Puss in Boots," "Ice Age 4," and "Hotel Transylvania."  She was the featured accordionist in Danny Elfman's "Nightmare Before Christmas" production at the Banc of California stadium, accordionist in a show with Rufus Wainwright, performed with Josh Groban for a PBS special, guest artist with the Pacific Symphony, and also featured in a Wienerschnitzel Oktoberfest commercial. She was the accordionist on a prank for the TBS reality game show "Deal With It" and has been featured in an episode of Craigslist TV called "Accordion Idol." Other television appearances include the Jimmy Kimmel Show, the Young and the Restless, and KMEX-Univision Primera Edición.  She recorded accordion parts for the Disney ride "Toy Story. " Finally, she was the accordionist in the Getty Villa production "Tug of War," which received outstanding national reviews, was featured on a segment of the CBS News Sunday Morning, and was named by the Los Angeles Times as one of the top ten productions in Los Angeles.  Ms. Rabe plays Hohner accordions. 
As a steel panist, Ms. Rabe has performed professionally since 1986 and has worked and studied with Trinidad's famous Len "Boogsie" Sharpe and Robert Greenidge. She has also recorded for television, radio, and film. Her steel drum playing can be heard on the first season of FX mini-series "Fargo," and can also on soundtracks to the movie "Forever Plaid," and the cartoon series "Klutter," along with the famous television sitcom episode of "Friends" in which Phoebe gets married. In this last season of the show, Ms. Rabe was cast in the role of "Marjorie," Phoebe's eccentric friend. During the last season of the USA Network series "Monk," she tutored actor Jason Gray-Stanford on steel drums.  Currently she continues to work with the steel band "Island Vibes," one of the oldest American bands to feature steel drums on the west coast. She has been a guest in the video version of music publisher Hal Leonard's Music Express Magazine for a segment called "Playing in the Band: Reggae with Gee Rabe and Chris Ross." In addition to playing steel drums, Ms. Rabe has studied Latin percussion with master percussionist Francisco Aguabella. 
Ms. Rabe has been a lecturer at CSU Northridge since 1995, starting their steel band program, which is currently one of the few steel band programs on the west coast. In addition, she has taught the first online music course at CSUN and teaches courses in world music. She has been recognized for her teaching and mentoring by Delta Zeta (Professor of the Fall 2017 Semester) and the University Ambassadors (Polished Apple Award). Ms. Rabe was also a teaching associate in the UCLA Department of Ethnomusicology where she had taught discussion classes on the subjects of music of Mexico and the Caribbean, music of Europe and the Americas, the Cultural History of Rap, and South American music. She has also taught music classes at Santa Monica College. Presently she is a consultant for Yamaha's Junior Original Concert programs, helping young composers write for accordion and steel drums. 
Proud member of AFM 47, ASCAP, SAG-AFTRA, and NARAS.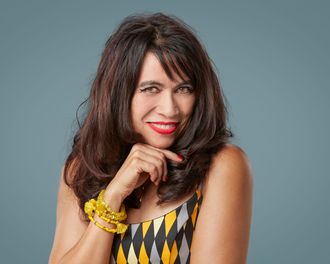 Craig Fundyga: Vibes
Native of Reading, Pennsylvania, vibraphonist Craig Fundyga often tells the story of how he was first interested in mallet instruments when he was given a Fischer-Price xylophone as a child. Primarily self-taught on vibraphone, Craig moved to Southern California in 1984 to pursue his career in music and attend the Dick Grove School of Music.  Since then he is one of the most sought after vibraphonists in Los Angeles, as a specialist in the four-mallet technique and a master in improvisation.  Aside from forming Island Vibes, sidelining, and recording for many artists, including Ziggy Marley's newest album, Craig is a featured vibraphonist with many bands, including the Latin jazz band Lucky 7 Mambo.  Craig also recorded and arranged music for Micky Dolenz's children's albums as well.  In addition to vibraphone, Craig also plays piano, percussion, and drums.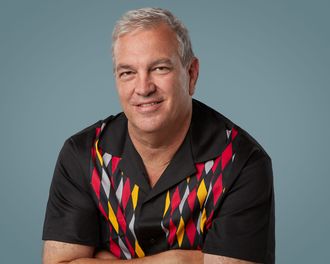 Chuck Alvarez: Guitar
Chuck Alvarez is an American, Los Angeles-based blues and rock guitarist/singer/songwriter who has also gained a reputation in R&B, light jazz and Americana. At the age of 14 Chuck learned how to play chords on the guitar from his dad. This sparked Chuck's interest to continue studying at a local music school. His teacher, Mike Sunjka, inspired him to consider a career in music. Chuck continued his studies in jazz with Ron Eschete and later furthered his music education at UCLA by studying film scoring.   
Chuck's music career is diverse. He has composed music for nine musicals for both national and international audiences. As the leader of his band, The Chuck Alvarez Band, he has released 4 albums of his own material and his music has appeared in film, television, and commercials. Performing as a guitarist on many recordings, he has also produced a number CDs for other artists. Some of the notable musicians and bands Chuck has worked with include Tim Weisberg, the Grammy-winning Emotions, David Benoit, The Twisters and Grammy-nominated Lisa Haley, among others. He has performed at large venues such as the Universal Amphitheater, Irvine Meadows, the Greek Theater and has played all over the US and abroad including Malaysia, Scotland, the Netherlands, and the Middle East.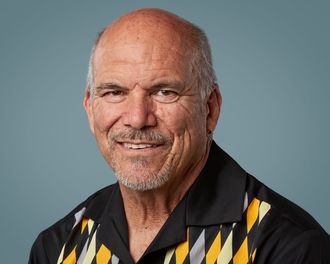 Benj Clarke: Bass
Benj Clarke is a bassist and composer originally from Cincinnati, Ohio. He is best known for his work with the mantra-infused rock band Larisa Stow & Shakti Tribe. He is also the bassist with the Gypsy jazz band Hedgehog Swing and occasionally performs with the party band Unkle Monkey.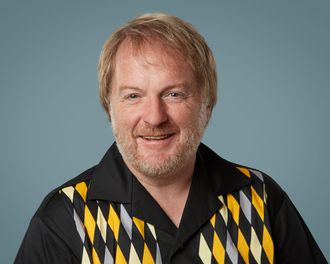 Bobby "Dr. Fuzzy" Easton: Percussion-Sound FX